Meet Dr. Gary Beytin
Providing quality care to the San Jose Valley…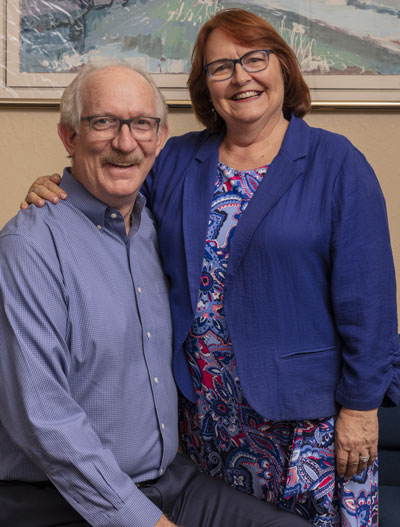 Dr. Gary Beytin was born and raised in Long Island, New York. He did his undergraduate studies at Brockport State University in upstate New York and then attended Palmer College of Chiropractic in Davenport, Iowa, graduating in 1981 magna cum laude.
Dr. Beytin met his wife, Dr. Cindy Guillett, in Chiropractic college. She is a native of San Jose, so together they came to San Jose in 1981 and opened a family practice. He spent two years as the supervisor of the radiology department of Palmer College of Chiropractic-West in Sunnyvale, CA. Dr. Beytin has completed postgraduate studies in Chiropractic Orthopedics and has been a Qualified Medical Examiner appointed by the Industrial Medical Counsel of California.
A Passion For Chiropractic Care
Dr. Beytin resides in the Evergreen area of San Jose with his wife of 38 years. Outside of the office, he enjoys golf, performing in music theater, riding his Harley and exercises daily. He has played many lead roles in local theater productions like Daddy Warbucks in Annie, Tevye in Fiddler, Fagin in Oliver, etc. He has done 3 short films with SJSU.
He loves being a chiropractor. He's met so many remarkable people in our community and is an amazing "adjuster."
Don't wait! Contact Almaden Family Chiropractic today to get started with care.